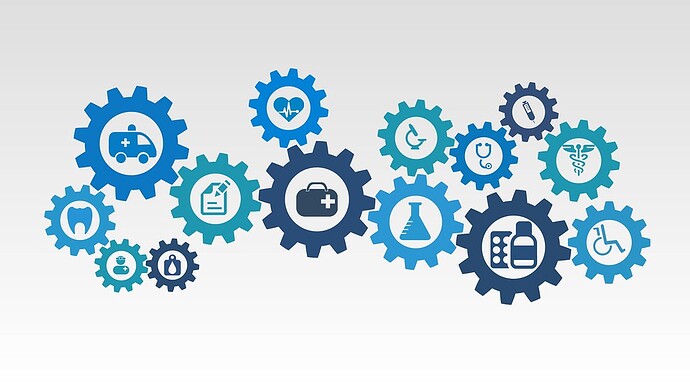 Event: Training Course on Introduction to Health System Management
Venue : Indepth Research Services, Nairobi, Kenya.
Event Date : 18th – 22nd June 2018
NITA CERTIFIED.
INTRODUCTION
Health outcomes are quite low across much of the developing world, and the persistence of deep inequities in health status is a problem from which no country in the world is exempt. At the centre of this humanitarian crisis is a failure of health systems. Much of the burden of disease can be prevented or cured with known, affordable technologies. The problem is getting drugs, vaccines, information and other forms of prevention, care or treatment – on time, reliably, in sufficient quantity and at a reasonable cost – to those who need them. In too many countries the systems needed to do this are on the point of collapse or are accessible only to particular groups in the population. Failing or inadequate health systems are one of the main obstacles to scaling-up interventions to make the achievement of internationally agreed goals such as the MDGs a realistic prospect.
The growing urge to improve health care systems increases the urgency of this course that builds and strengthens the capacity of health worker, policy and decision makers in the health service sectors with an aim to achieve better health outcomes.
DURATION
5 Days
WHO SHOULD ATTEND?
This course is suitable for health administrators, policy/decision makers, hospital matrons/patrons, hospital head of departments and medical superintendent
OBJECTIVES
To build capacity and develop human resource in consulting services for healthcare management to meet the social needs
To build management capacity of health sector through strengthening the quantity and quality of continuing courses for managers and leader of health sector.
To increase the quality in health management
To provide a basis for planning the organizational model, medical management and construction of legal documents.
To strengthen the capacity of management, administration and policy development for the health sector.
TOPICS TO BE COVERED
An Overview of Health System – Case Study From a Developed Country and a Developing Country
Customer Service in Health-Care Organizations
Digital Marketing and Social Media Use in Healthcare Systems
Managing Health in Cultural Contexts
Management of Team, Decision-Making Processes and Conflict Resolution
Visit our website for more details.
How to participate
View related courses
The most popular courses
View course catalogue on Health and social care Institute.
For further inquiries, please contact us on Tel: +254 715 077 817, +254 (020) 211 3814 . Email [email protected]
ACCOMMODATION
Accommodation is arranged upon request. For reservations contact the Training Officer. Email: [email protected] Mob: +254 715 077 817 Tel: 020 211 3814
PAYMENT
Payment should be transferred to IRES account through bank on or before C.O.B. 11th June 2018. Send proof of payment to [email protected]