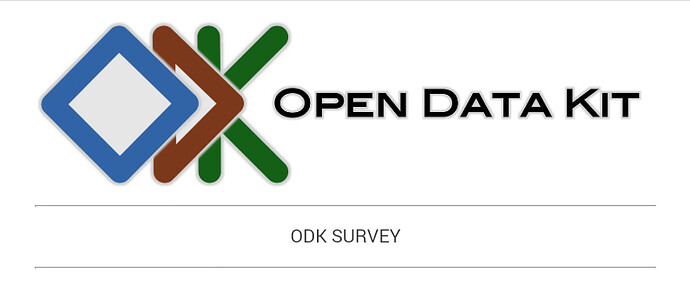 Event: Mobile Based Data Collection Using ODK.
Venue: Tech for Development, Nairobi, Kenya.
Event Date: 16th to 20th October 2017.
Course fee: KES 75,000 OR USD 1,100.
Online registration: Register here.
THIS COURSE IS SUITABLE FOR PEOPLE WORKING IN:
Impact Evaluation, Monitoring and Evaluation, Academic Research, Market Research, Field Research, Agriculture, Health, Education, WASH, Handicapped, Human rights, Emergencies/disasters, Advocacy, Education, Environment, Small business development, Community development, Rural development, Women, Youth, Population, Rehabilitation, Culture, Capacity Building, Appropriate technology, Income, generation, Private sector, Refugees/displaced.
INTRODUCTION
Data collection has always been an integral part of development work. In the past, this task was performed with paper and pen, which made it prone to error, difficult to conduct on a large scale, and high in transaction costs.
ICT tools such as mobile devices and software that allows users to create surveys, collect, manage and upload data to storage facilities in real-time have reduced the conventional challenges associated with remote data collection.
If you have always wanted to learn how to collect, manage and analyze project data using mobile devices, this training course is for you.
DURATION
5 days.
WHO SHOULD ATTEND
This training course is suitable for anyone who is interested in learning how to collect and manage project data using mobile devices.
COURSE OBJECTIVES
The course will introduce participants to tools and techniques to gather data for project/programme outcomes to stakeholders using innovative Mobile data gathering tools.
At the end of the course, you will become familiar with using ICT tools and methods to conduct data collection, statistical analysis and reporting.
Topics to be covered
Form design/Survey Authoring/Digitizing questionnaire
Under this module participants will learn the xlsforms syntax used to digitize questionnaire and transform them into digital forms for data collection on mobile devices. Amongst the skills participants will acquire include: Questionnaire logic, skip patterns, form validation, different datatypes and their use, how to collect multimedia data such as photos, audio and video data, how to collect location data, how perform calculations, how to conduct surveys in multiple languages, how to collect signatures, how to work with barcodes, amongst other skills.

Server setup
This module will focus on how to setup a cloud based survey data hosting platform. How to host and extract data for analysis and how to visualize and analyze data on the cloud based server platform.

Mobile Device configuration
This module will focus on how to download, install and calibrate the mobile data collection application.

Mapping
This module will guide users on how to use the location data collected to produce maps that can be attached to reports.

Survey Management and best practices
This module will guide participants on how to manage actual surveys and the best practices involved as will be shared by our experienced mobile data collection implementers and instructors.
Visit our website for more details.
Tailor-Made Training
This scheduled course can also be tailored for your organization. To find out how our tailor-made training can help your organization, call our team on Tel: +254 706909947, +25429166479.
How to participate
Register as individual.
Similar Courses
View course catalogue on T4D and mobile technologies Institute.
For further inquiries, please contact us on Tel: +254 706909947, +25429166479
Email [email protected]