Dear All,
Indepth Research Services would like to invite you to take part in our upcoming trainings Transition to Business Leadership (TBL) Course.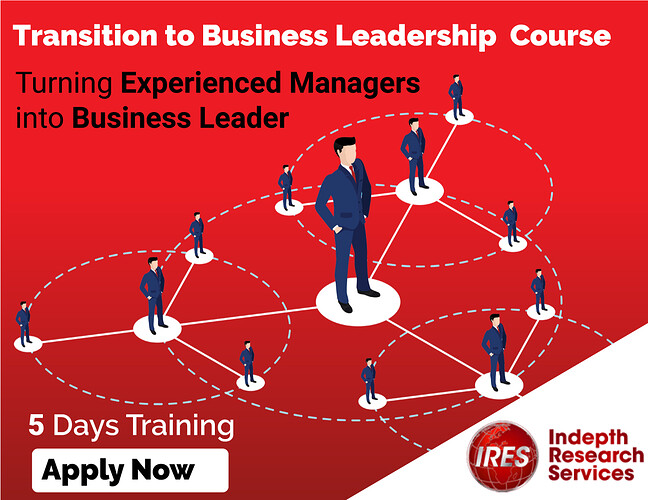 Do you want to make the shift to business leadership? Are you ready to lead change and organizational transformations more effectively as a general manager, do you need more confidence and influence so you can make a positive impact at a personal and business level? Transition to Business Leadership (TBL) Programme helps you make this move quickly and successfully through a unique combination of personal leadership development with coaching, strategy, execution and managing organizational change.
Click on apply now below to register and for more details.
Mombasa, Kenya 10-02-2020 14-02-2020 Apply Now
Mombasa, Kenya 18-05-2020 22-05-2020 Apply Now
Mombasa, Kenya 10-08-2020 14-08-2020 Apply Now
Mombasa, Kenya 09-11-2020 13-11-2020 Apply Now
For any enquiries, feel free to engage us at [email protected] or contact us on (+254) 715 077 817 or +250 789 621 067
Best Regards