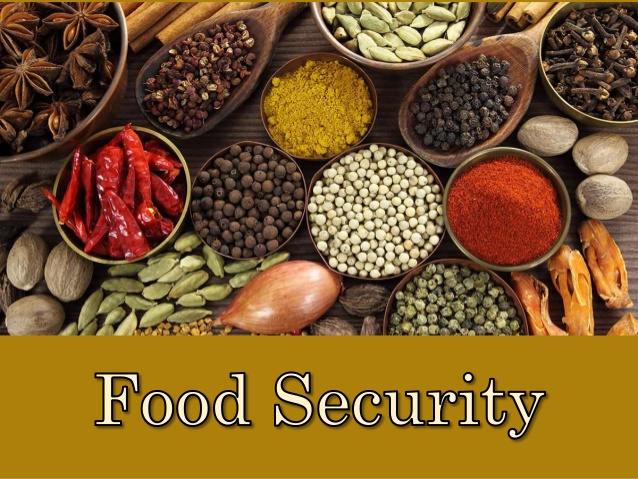 Event: Food Security Policies Formulation and Implementation Course
Venue: Indepth Research Services, Kisumu, Kenya.
NITA CERTIFIED
INTRODUCTION
Community food security is the condition which exists when all of the members of a community have access in close proximity; to adequate amounts of nutritious, culturally appropriate food at all times, from sources that are environmentally sound and just. Food security policies are developed to nurture the development of a food secure state in which all its citizens are hunger-free, healthy and benefit from the food systems that impact their lives. The policies also affirm the commitment to supporting sustainable food systems that provide people with high quality food, employment & that also contribute to the long-term well-being of the environment.
This five-day training programme shall enlighten the participants on food policy formulation process and implementation to enhance a food secure economy.
DURATION
5 days
LEARNING OBJECTIVES
At the end of the training, the learner will be able to:
•Understand the need for policies aiming at improving food security.
•Know the main features of food security policies.
•Understand the role and functions of the relevant stakeholders in food security policy formulation and implementation.
•Define the purpose of a monitoring and evaluation system for food security policies and identify the approaches and methods to be applied.
•Describe the sequence of steps to be performed in the process of FSP formulation and implementation.
•Understand FSPs as link between food security information and actions aimed at improving the food security situation.
•Relate Food Security Policies (FSPs) to a framework for action to combat hunger and alleviate food insecurity in a country.
TOPICS TO BE COVERED
•Introduction and Background of food security policies
•Establishment of a Food Security Policy Framework
•Institutional Framework for Food Security Policies
•Policy Formulation and Implementation
•Policy Monitoring and Evaluation
Visit our website for more details.
How to participate
Tailor Make a Course
Register as Individual
Register as a Group
Become One of Our Partners.
Frequently Asked Questions (FAQs)
Purchase software's
View related courses
•Establishing and strengthening farmer organizations Course
•Resilient Livelihoods Course
•Horticultural Production and Marketing Course
•Establishing and strengthening farmer organizations Course
The most popular courses
•Establishing and strengthening farmer organizations
•Introduction to Occupational Health and Safety
•Principles and Practice of Research Data Management and Collection
•Effective Project Proposal and Report Writing
View Agriculture, Food Security and Rural Livelihoods Development Institute Course Catalogue
For further inquiries, please contact us on Tel: +254 715 077 817, +254 (020) 211 3814, +254 731240802, +254 735331020.
Email [email protected]