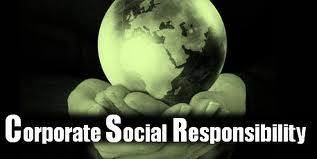 Event: Corporate Social Responsibility Course.
INTRODUCTION
Training course offers the concept of corporate social responsibility, which involves an examination of whether organizations should expand their focus from serving stockholders to also considering the impact of the firm's activities on diverse stakeholders.
DURATION
4 days.
WHO SHOULD ATTEND.
The course aims to address the needs of professionals in private companies, NGOs, international organizations and governments who would like to be involved in CSR and apply and embed the concept of CSR in their institution.
COURSE OBJECTIVES.
• Examine the scope and complexity of corporate social responsibility (CSR).
• Demonstrate a multi-stakeholder perspective in viewing CSR issues.
• Analyze the connections between corporate strategy and CSR and the impact on foundational organizational principles such as mission and vision.
• Compare and contrast the multiple viewpoints and tradeoffs that exist in the area of CSR.
• Analyze the complex issues confronting organizational leaders as they develop their CSR programs.
• Analyze the impact of CSR implementation on corporate culture, particularly as it relates to social issues.
Visit our website for more details.
Tailor-Made Training.
This training can also be customized for your institution upon request to a minimum of 4 participants. You can have it delivered in our training centre or at a convenient location.
How to participate.
Tailor makes your course.
Register individual.
Register as a group.
Become our partner.
View course catalogue on governance, leadership and management Institute.
For further inquiries, please contact us on Tel: +254 715 077 817, +254 (020) 211 3814, +254 731240802, +254 735331020.
Email [email protected]