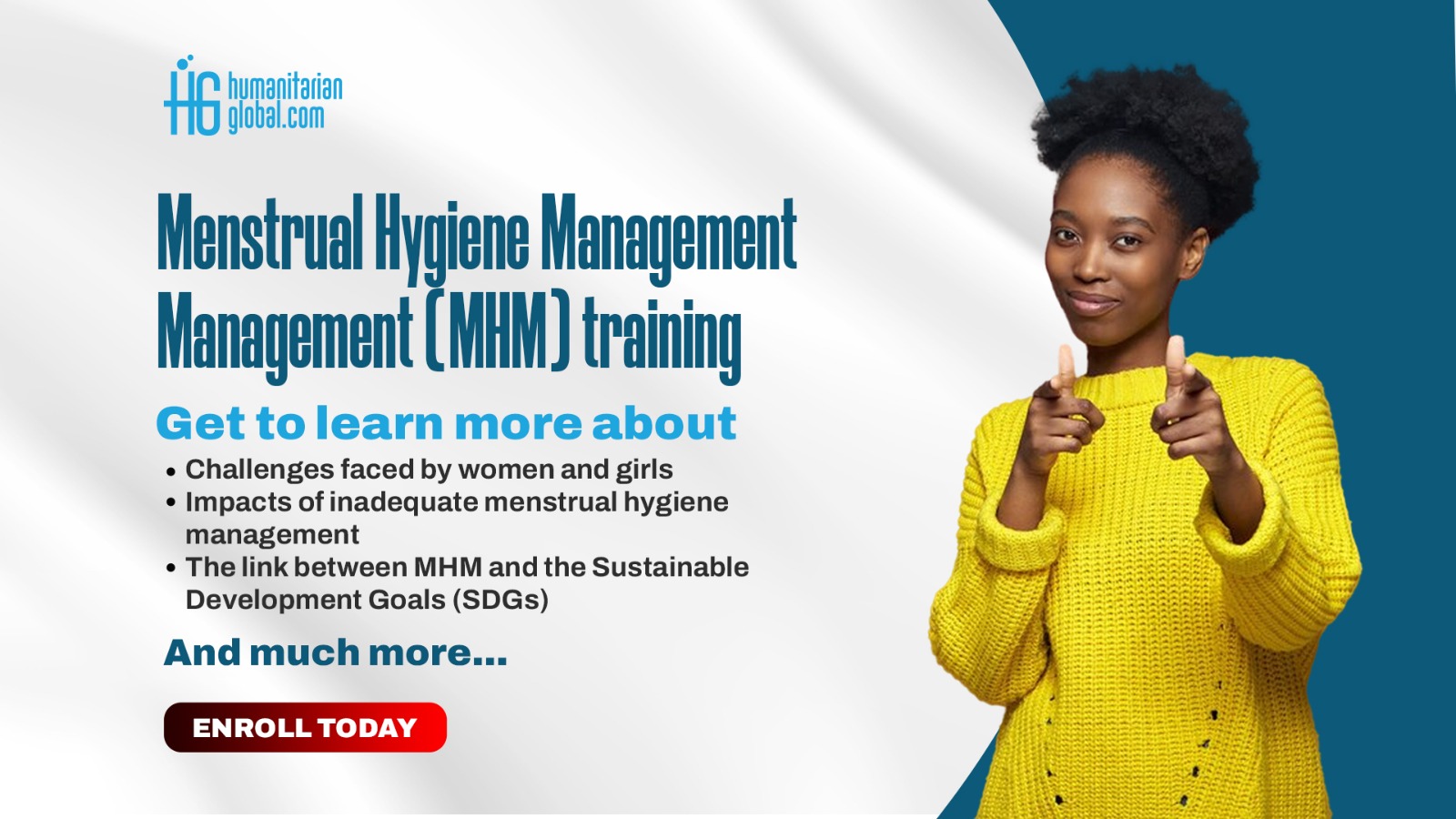 Menstrual Hygiene Management (MHM) is crucial for promoting the health, dignity, and empowerment
of women and girls. This comprehensive training aims to equip participants with a deep understanding
of the challenges faced by women and girls regarding menstrual hygiene, the impacts of these
challenges, and the link between MHM and the Sustainable Development Goals (SDGs). Through
interactive sessions, discussions, and practical exercises, participants will gain the knowledge and skills
necessary to promote safe and hygienic menstruation practices in their communities.
Training Outline:
Module 1: BREAKING THE SILENCE ON MENSTRUATION
1.1 Introduction to MHM
1.2 Breaking the Silence
1.3 Myths, Misconceptions and Taboos
1.4 Facts about Menstruation
Assignment 1
Module 2: SAFE AND HYGIENIC MANAGEMENT OF MENSTRUATION
2.1 Introduction to Menstrual Hygiene Products and Materials
2.2 WASH facilities required to safely and hygienically manage menstruation
2.3 Management of PMS, Discomforts and Illnesses Resulting from Managing Menstruation
2.4 Safe and Hygiene Practices During Menstruation
Assignment 2
Module 3: SAFE MANAGEMENT OF USED MENSTRUAL PRODUCTS
3.1 Introduction
3.2 Handling of menstrual waste
3.3 Menstrual Waste Minimization, Segregation, Storage,
3.4 Collection and transportation, Treatment and Disposal
Assignment 3
Certification:
Participants will be issued a Digital Certification after successfully completing the training.
Learn more about the course, the amount fee and how one can register to attend via our website link MENSTRUAL HYGIENE MANAGEMENT (MHM) – Humanitarian Global
Our contacts
Email: [email protected]
Phone Number: +254 111 052 555
www.humanitarianglobal.com