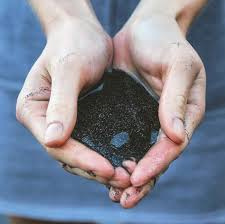 Event: Climate Change and Human Health Course
INTRODUCTION
Climate change is an emerging threat to global public health. Direct impacts resulting include the effects of rising temperatures and more intense heat waves and floods. Warmer temperatures and a more variable climate can impact agricultural production and food availability, the availability of clean water and sanitation, and the transmission of vector and water-borne diseases. The World Health Organization (WHO) estimates that climate change may already be causing over 150,000 deaths per year and these risks are expected to increase substantially in the future. Increasing awareness of the linkages between climate and health is fundamental to taking protective actions against climate related health risks.
Training course on Climate Change and Human Health will provide participants with the ability to recognize the linkages between climate change and health and provide them with methods and tools to manage the impact of climate change on health. Examples will be drawn, whenever possible, from both developed and developing countries and cases studies will serve as a basis for learning.
DURATION
5 Days
WHO SHOULD ATTEND?
Development professionals from NGOs, government departments, donor organizations and agencies tasked with addressing the health challenges posed by climate change, and other organizations, which are beginning to address climate change and human health in their work and need to develop their skills further in this area.
COURSE OBJECTIVES
By the end of this course the participants shall be able to:
• Understand the physico-chemical basis of anthropogenic climate change and its dynamics
• Raise awareness of the effects of climate change on health, in order to prompt action for public health measures
• Gain a better understanding of the risks and effects of climate change on health
• Be able to motivate and facilitate both behavioral change and societal support for actions taken to reduce greenhouse gas emissions.
• Provide leadership in supporting rapid and comprehensive strategies for mitigation and adaptation that will both improve health and reduce vulnerability.
Visit our website for more details.
Tailor-Made Training.
This training can also be customized for your institution upon request to a minimum of 4 participants. You can have it delivered in our training centre or at a convenient location.
How to participate.
Tailors make your course.
Register individual.
Register as a group.
Become one of our partners.
Purchase software's
View course catalogue on Health and social care Institute.
For further inquiries, please contact us on Tel: +254 715 077 817, +254 (020) 211 3814, +254 731240802, +254 735331020.
Email [email protected]