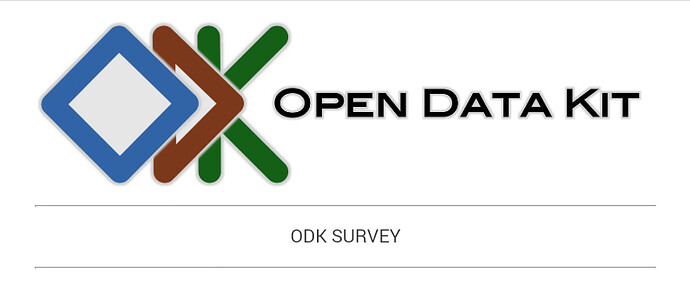 Tech for Development (T4D)
would like to invite you to a high impact
Training Course in Advanced Mobile Based Data Collection Using ODK 2 Tools
to be held in
Nairobi, Kenya
from
16th to 27th October 2017.
Event: Advanced Mobile Based Data Collection Using ODK 2 Tools.
Venue: Tech for Development, Nairobi, Kenya.
Event Date: 16th to 27th October 2017.
Course fee: KES 150,000 OR USD 2,200.
Online registration: Register here
THIS COURSE IS SUITABLE FOR PEOPLE WORKING IN:
Impact Evaluation, Monitoring and Evaluation, Academic Research, Market Research, Field Research, Agriculture, Health, Education, WASH, Handicapped, Human rights, Emergencies/disasters, Advocacy, Education, Environment, Small business development, Community development, Rural development, Women, Youth, Population, Rehabilitation, Culture, Capacity Building, Appropriate technology, Income, generation, Private sector, Refugees/displaced.
INTRODUCTION
The next-generation of ODK tools (the ODK 2.0 Tool Suite) are intended to address several limitations of the existing ODK 1.0 data collection workflow. This ODK generation comes with advanced features that will revolutionize mobile data collection technologies as we know them.
Notably one of the most interesting features is the ability to conduct longitudinal studies. Other features include: ability to easily customize all screens on mobile devices, a flexible user-directed navigation of survey, advanced handling of repeat groups, bi-directional synchronization of data, advanced data curation and visualization on the device amongst others.
DURATION
10 days.
WHO SHOULD ATTEND
This course is designed for early adopters of the ODK 2 tools. Participants with prior knowledge in ODK 1 will find this course much easier as opposed to beginners. The course will focus on setting up and working with ODK 2 tools.
COURSE OBJECTIVES
At the end of the course, participants will be able to:
Design, setup and conduct a longitudinal study.
Install, configure and work with ODK Application Designer.
Install, configure and work with ODK Survey.
Install, configure and work with ODK Tables.
Install, configure and work with ODK Services
Install, configure and work with ODK Scan.
Install, configure and work with ODK Aggregate.
Install, configure and work with ODK Suitcase.
Note
Most of the tools covered in this course are either in Alpha or Beta stage, may change anytime and have note reached production stage. For this reason most of the tools are offered on a "use as is" basis and support is not guaranteed.
Visit our website for more details.
Tailor-Made Training
This scheduled course can also be tailored for your organization. To find out how our tailor-made training can help your organization, call our team on Tel: +254 706909947, +25429166479.
How to participate
Register as individual.
Similar Courses