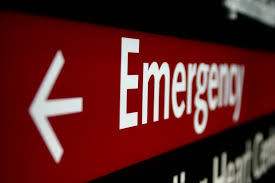 Emergency Needs Assessment Course
CERTIFIED BY NITA
INTRODUCTION
This training introduces basic concepts and approaches related to disaster situation & emergency needs assessments and presents, post-disaster assistance needs typically associated with various types of natural hazards. In addition the training presents a disaster assessment reporting format that National Societies can use for reporting purposes. This training is appropriate for staff and personnel with little experience in conducting disaster needs assessments or completing international appeals forms following a disaster, but who have responsibility for these functions.
COURSE OBJECTIVES
By the end of the training the learner should be in a position to:
• Understand the purpose of disaster needs assessment
• Identify the link between disaster needs assessments and emergency response decision making
• Familiar basic methods and tools for collecting assessment information and ways to minimize assessment bias
• Understand the typical adverse effects and post-disaster needs commonly arising from specific hazard types
• Understand disaster needs assessment reporting format
• Identify priorities in emergency response and needs assessment
Frequently asked Questions (FAQ's)
a) What are the charges?
The course cost is 1100 USD.
b) Greetings, your organization has posted a job offer on Brighter Monday. What email address should one use when sending in their application?
Send your full details to [email protected]
c) If we want training as a group but on one of these topics, could you come to our offices for the training and for how much?
We are flexible and ready to conveniently conduct the group training. Kindly let us know the number of participants so we can revert back with a quote for your reference. To add on, which tentative dates are you looking at to conduct this training? Awaiting your response then
d) I'd like to ask for now the accommodation cost? Is it located within the IRES office?
We have accommodation rates ranging from $40 - $100. Kindly let us know your budget so as to assist further. On the other hand, the hotels are near the training facility.
How to participate
Tailor Made Training
Register Individual
Register Group
Become One of Our Partners.
View Development and Humanitarian Capacity Building Institute Course Catalogue
For further inquiries, please contact us on Tel: +254 715 077 817, +254 (020) 211 3814, +254 731240802, +254 735331020.
Email [email protected]