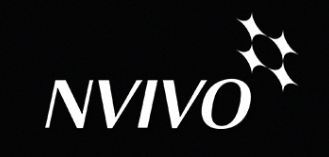 #Introduction
This training seeks to enhance the skills of participants using both qualitative and quantitative research approaches in undertaking their researches, projects programs, feasibility studies among others. The training will cover ways to undertaking research with particular attention to collecting and analyzing both qualitative and quantitative data; the use of Information Technology for data collection (mobile Based Data Collection using ODK), data management analysis and interpretation of empirical results. The focus of this training is therefore to enable participants learn how to use Stata for quantitative data management and analysis and NVIvo software for qualitative data management and analysis.
#Training Objectives
The training will enable participants to; understand the basics of data cleaning; how to import and export and input data into Stata, General use, data management and output management using Stata, Understanding how to generate simple and advanced graphics, and Analyzing quantitative data using both descriptive and commonly used inferential analysis techniques; Explore the function of NVivo, create a project, undertake deductive and inductive qualitative data coding using NVivo and manage project material.
Training Venue: Nairobi, Kenya
Training Duration: 5 Days
#TOPICS TO BE COVERED
Module 1: NVivo and qualitative research
Qualitative Data
Types of Qualitative Data
Sources of Qualitative data
Qualitative vs Quantitative
NVivo key terms
The NVivo Workspace
Module 2: Getting Started with NVivo
Creating a new project
Opening and Saving project
Working with Qualitative data files
Importing Documents
Module 3: Working with Codes and Nodes
Type of Nodes,
Creating nodes
Browsing Nodes
Creating Memos
Memos, annotations and links
Creating a linked memo
Module 4: Summarizing the Data
Creating Attributes within NVivo
Importing Attributes from a Spreadsheet
Getting Results; Coding Query and Matrix Query
Module 5: Visualize your project
Display your data in charts
Create models and graphs to visualize connections
Create reports and extracts
TRAINING FEE: USD 1050
The course fee covers the course tuition, training materials, two break refreshments and lunch. All participants will additionally cater for their, travel expenses, visa application, and other personal expenses.
To register Click here (Register). For more details click here (More Details)