Leadership and Management Skills Short Courses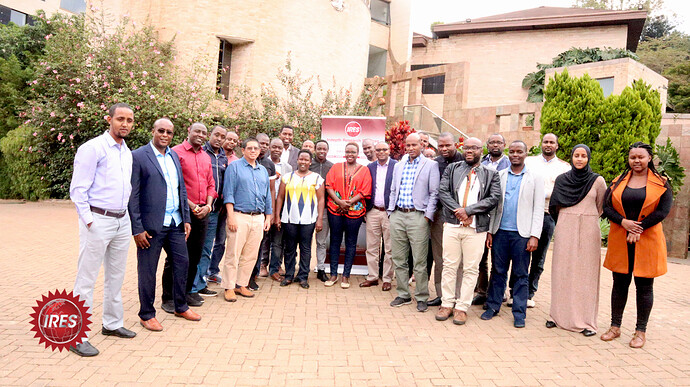 Great leaders aren't born – they're made. And effective leadership training is one of the ways they're created. Responding to unanticipated challenges in today's business world has become a key skill especially for people in leadership and management roles or for people who aspire to become one. The main role of IRES Leadership and Management Skills training workshops is to empower and influence individuals to achieve business and team goals by becoming effective leaders in the workplace.
The training assists in implementing the most appropriate leadership style for your organization and the work you do. Business executives who embrace this idea and embark on leadership training run effective business organizations that are always ahead of the curve.
Below is a list of all the leadership and management skills courses that we have scheduled for 2019 and 2020.
Click on the course name to View course details, click on "APPLY NOW" to Register
| Course Name | Location | Start Date | End date | Price | Register |
| --- | --- | --- | --- | --- | --- |
| Art of Networking Course | Nairobi, Kenya | 25-Nov-2019 | 26-Nov-2019 | KES 30,000 | APPLY NOW |
| Art of Networking Course | Nairobi, Kenya | 10-Feb-2020 | 11-Feb-2020 | KES 30,000 | APPLY NOW |
| Art of Networking Course | Nairobi, Kenya | 11-May-2020 | 12-May-2020 | KES 30,000 | APPLY NOW |
| Art of Networking Course | Nairobi, Kenya | 10-Aug-2020 | 11-Aug-2020 | KES 30,000 | APPLY NOW |
| Assertiveness for Maximum Impact Course | Nairobi, Kenya | 16-Dec-2019 | 17-Dec-2019 | KES 30,000 | APPLY NOW |
| Assertiveness for Maximum Impact Course | Nairobi, Kenya | 9-Mar-2020 | 10-Mar-2020 | KES 30,000 | APPLY NOW |
| Assertiveness for Maximum Impact Course | Nairobi, Kenya | 8-Jun-2020 | 9-Jun-2020 | KES 30,000 | APPLY NOW |
| Change Management Course | Nairobi, Kenya | 21-Oct-2019 | 25-Oct-2019 | KES 69,000 | APPLY NOW |
| Change Management Course | Nairobi, Kenya | 20-Jan-2020 | 24-Jan-2020 | KES 69,000 | APPLY NOW |
| Change Management Course | Nairobi, Kenya | 20-Apr-2020 | 24-Apr-2020 | KES 69,000 | APPLY NOW |
| Change Management Course | Nairobi, Kenya | 20-Jul-2020 | 24-Jul-2020 | KES 69,000 | APPLY NOW |
| Developing Transformational Leadership Course | Naivasha, Kenya | 16-Dec-2019 | 20-Dec-2019 | KES 69,000 | APPLY NOW |
| Developing Transformational Leadership Course | Nairobi, Kenya | 16-Mar-2020 | 20-Mar-2020 | KES 69,000 | APPLY NOW |
| Developing Transformational Leadership Course | Nairobi, Kenya | 15-Jun-2020 | 19-Jun-2020 | KES 69,000 | APPLY NOW |
| Developing Transformational Leadership Course | Nairobi, Kenya | 15-Jun-2020 | 19-Jun-2020 | KES 69,000 | APPLY NOW |
| Development Programme Course | Nairobi, Kenya | 18-Nov-2019 | 19-Nov-2019 | KES 30,000 | APPLY NOW |
| Development Programme Course | Nairobi, Kenya | 17-Feb-2020 | 18-Feb-2020 | KES 30,000 | APPLY NOW |
| Development Programme Course | Nairobi, Kenya | 18-May-2020 | 19-May-2020 | KES 30,000 | APPLY NOW |
| Development Programme Course | Nairobi, Kenya | 17-Aug-2020 | 18-Aug-2020 | KES 30,000 | APPLY NOW |
| Information Security Management Course | Nairobi, Kenya | 21-Oct-2019 | 25-Oct-2019 | KES 69,000 | APPLY NOW |
| Information Security Management Course | Nairobi, Kenya | 20-Jan-2020 | 24-Jan-2020 | KES 69,000 | APPLY NOW |
| Information Security Management Course | Nairobi, Kenya | 20-Apr-2020 | 24-Apr-2020 | KES 69,000 | APPLY NOW |
| Information Security Management Course | Nairobi, Kenya | 20-Jul-2020 | 24-Jul-2020 | KES 69,000 | APPLY NOW |
| Job Analysis and Evaluation Course | Naivasha, Kenya | 28-Oct-2019 | 29-Oct-2019 | KES 30,000 | APPLY NOW |
| Leadership and Management Skills for New Managers and Supervisors Course | Mombasa, Kenya | 16-Dec-2019 | 20-Dec-2019 | KES 69,000 | APPLY NOW |
| Leadership and Management Skills for New Managers and Supervisors Course | Nairobi, Kenya | 16-Mar-2020 | 20-Mar-2020 | KES 69,000 | APPLY NOW |
| Leadership and Management Skills for New Managers and Supervisors Course | Nairobi, Kenya | 15-Jun-2020 | 19-Jun-2020 | KES 69,000 | APPLY NOW |
| Leadership and Management Skills for the 21st Century Course | Nairobi, Kenya | 9-Dec-2019 | 20-Dec-2019 | KES 139,000 | APPLY NOW |
| Leadership and Management Skills for the 21st Century Course | Nairobi, Kenya | 9-Mar-2020 | 20-Mar-2020 | KES 139,000 | APPLY NOW |
| Leadership and Management Skills for the 21st Century Course | Nairobi, Kenya | 8-Jun-2020 | 19-Jun-2020 | KES 139,000 | APPLY NOW |
| Manager's Role in Capacity Building Course | Mombasa, Kenya | 16-Dec-2019 | 17-Dec-2019 | KES 30,000 | APPLY NOW |
| Manager's Role in Capacity Building Course | Nairobi, Kenya | 16-Mar-2020 | 17-Mar-2020 | KES 30,000 | APPLY NOW |
| Manager's Role in Capacity Building Course | Nairobi, Kenya | 15-Jun-2020 | 16-Jun-2020 | KES 30,000 | APPLY NOW |
| Negotiation Skills for Support Officers Course | Nairobi, Kenya | 18-Nov-2019 | 19-Nov-2019 | KES 30,000 | APPLY NOW |
| Negotiation Skills for Support Officers Course | Nairobi, Kenya | 17-Feb-2020 | 18-Feb-2020 | KES 30,000 | APPLY NOW |
| Negotiation Skills for Support Officers Course | Nairobi, Kenya | 18-May-2020 | 19-May-2020 | KES 30,000 | APPLY NOW |
| Negotiation Skills for Support Officers Course | Nairobi, Kenya | 19-Aug-2020 | 20-Aug-2020 | KES 30,000 | APPLY NOW |
| Prevention of Workplace Sexual Harassment | Nairobi, Kenya | 25-Nov-2019 | 27-Nov-2019 | KES 30,000 | APPLY NOW |
| Prevention of Workplace Sexual Harassment | Nairobi, Kenya | 2-Dec-2019 | 4-Dec-2019 | KES 30,000 | APPLY NOW |
| Resolution of Workplace Conflicts Course | Nairobi, Kenya | 14-Oct-2019 | 15-Oct-2019 | KES 30,000 | APPLY NOW |
| Resolution of Workplace Conflicts Course | Nairobi, Kenya | 18-Nov-2019 | 19-Nov-2019 | KES 30,000 | APPLY NOW |
| Resolution of Workplace Conflicts Course | Nairobi, Kenya | 9-Dec-2019 | 10-Dec-2019 | KES 30,000 | APPLY NOW |
| Stakeholders Management Course | Nairobi, Kenya | 9-Dec-2019 | 13-Dec-2019 | KES 69,000 | APPLY NOW |
| Stakeholders Management Course | Nairobi, Kenya | 9-Mar-2020 | 13-Mar-2020 | KES 69,000 | APPLY NOW |
| Stakeholders Management Course | Nairobi, Kenya | 8-Jun-2020 | 12-Jun-2020 | KES 69,000 | APPLY NOW |
| Strategic Negotiations and Conflict Resolutions for Public and Private Sector Executives Course | Nairobi, Kenya | 25-Nov-2019 | 27-Nov-2019 | KES 45,000 | APPLY NOW |
| Strategic Negotiations and Conflict Resolutions for Public and Private Sector Executives Course | Nairobi, Kenya | 24-Feb-2020 | 26-Feb-2020 | KES 45,000 | APPLY NOW |
| Strategic Negotiations and Conflict Resolutions for Public and Private Sector Executives Course | Nairobi, Kenya | 25-May-2020 | 27-May-2020 | KES 45,000 | APPLY NOW |
| Strategic Negotiations and Conflict Resolutions for Public and Private Sector Executives Course | Nairobi, Kenya | 24-Aug-2020 | 26-Aug-2020 | KES 45,000 | APPLY NOW |
| The Practical Leader: Developing and Leading High Performing Teams Course | Nairobi, Kenya | 18-Nov-2019 | 22-Nov-2019 | KES 69,000 | APPLY NOW |
| The Practical Leader: Developing and Leading High Performing Teams Course | Nairobi, Kenya | 17-Feb-2020 | 21-Feb-2020 | KES 69,000 | APPLY NOW |
| The Practical Leader: Developing and Leading High Performing Teams Course | Nairobi, Kenya | 18-May-2020 | 22-May-2020 | KES 69,000 | APPLY NOW |
| The Practical Leader: Developing and Leading High Performing Teams Course | Nairobi, Kenya | 17-Aug-2020 | 21-Aug-2020 | KES 69,000 | APPLY NOW |
| Time Management and Personal Effectiveness Course | Nairobi, Kenya | 21-Oct-2019 | 25-Oct-2019 | KES 69,000 | APPLY NOW |
| Time Management and Personal Effectiveness Course | Nairobi, Kenya | 20-Jan-2020 | 24-Jan-2020 | KES 69,000 | APPLY NOW |
| Time Management and Personal Effectiveness Course | Nairobi, Kenya | 20-Apr-2020 | 24-Apr-2020 | KES 69,000 | APPLY NOW |
| Time Management and Personal Effectiveness Course | Nairobi, Kenya | 20-Jul-2020 | 24-Jul-2020 | KES 69,000 | APPLY NOW |
Indepth Research Services
www.indepthresearch.org
[email protected]
+254 792 077 817