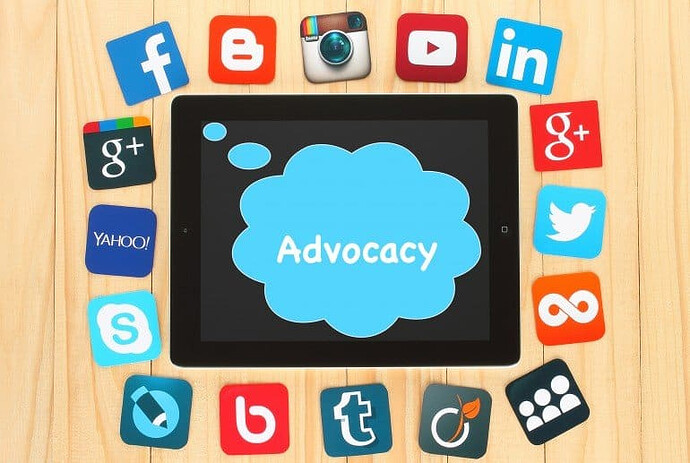 Register as an individual | Register as a group
USD 627
Dear All,
It is with great pleasure that we invite you to attend our professional-centric training course on Social media advocacy course that runs all year round.
INTRODUCTION
Social media advocacy means leveraging the social networks of the people who like you and/or are invested in your continued success: your customers and employees. For many companies, these two groups are their biggest untapped resources as well as their biggest fans.
By turning as many of these people as possible into brand advocates—people who proactively talk up and advocate for your company to their own networks—you can extend your reach & generate greater brand affinity.
Why You Should Attend This Course:
Organisations and brands marketing on social media would have developed a sizeable community at some point. As advertising messages become less effective to these communities as consumers become wary, brands and organisations need to leverage on their consumers' 'love' on social media to support key brand messages with more credibility. Unlike sponsored influencers or celebrities, these everyday consumers have much more significant social credibility. They can influence other consumers' perceptions and possibly even defend the brands in times of social media crisis. So is there a systematic way to develop social media advocacy?
This course offers a strategic framework on developing a social media advocacy program. The key principles presented in the framework can be customised to the needs of any brand or organisation for deployment. Through a combination of presentation and case studies, it will arm attendees with the right mindset and understanding to plan, deploy and sustain an effective social media advocacy program.
Note: Participants are required to bring laptop/tablet for hands on exercises.
DURATION
2 days
Who Should attend?
Business owners, Company executives, Brand owners, Corporate Communications and Marketing professionals.
Learning Outcomes:
Have a sound understanding of the general principles of digital advertising.
Be conversant with relevant technologies, devices and opportunities for digital communications campaigns.
Have increased confidence and inspiration for the development of strategic and creative digital communication campaigns.
Understand how to integrate digital into the overall marketing mix.
Understand the methods and metrics of analysing digital campaigns.
Have insight into the operational and logistical challenges that face both agencies and clients in adding digital to their organisations marketing offering.
Course Outline:
Introduction to Digital Marketing
Assessing the Channels & Technologies
Demographics of Your Customer
The Digital Marketing Toolbox
Internet Campaign and Media Strategy
Creative Strategy: Case Studies
Designing for the User Experience
Campaign Brief
REQUIREMENTS
Participants should be reasonably proficient in English. Applicants must live up to Indepth Research Services (IRES) admission criteria.
METHODOLOGY
The instructor led trainings are delivered using a blended learning approach and comprises of presentations, guided sessions of practical exercise, web based tutorials and group work. Our facilitators are seasoned industry experts with years of experience, working as professional and trainers in these fields.
All facilitation and course materials will be offered in English. The participants should be reasonably proficient in English.
ACCREDITATION
Upon successful completion of this training, participants will be issued with an Indepth Research Services (IRES) certificate.
TRAINING VENUE
The training is residential and will be held at IRES Training Centre . The course fee covers the course tuition, training materials, two break refreshments, lunch, and study visits.
All participants will additionally cater for their, travel expenses, visa application, insurance, and other personal expenses.
ACCOMMODATION
Accommodation is arranged upon request. For reservations contact the Training Officer.
Email:[email protected].
Mob: +254 715 077 817
Tel: 020 211 3814
TAILOR- MADE
This training can also be customized for your institution upon request to a minimum of 4 participants. You can have it delivered in our training centre or at a convenient location.
For further inquiries, please contact us on Tel: +254 715 077 817, +254 (020) 211 3814 or mail [email protected]
PAYMENT
Payment should be transferred to IRES account through bank on or before C.O.B . 29th October 2018
Send proof of payment to [email protected]
CANCELLATION POLICY
Payment for the all courses includes a registration fee, which is non-refundable, and equals 15% of the total sum of the course fee.
Participants may cancel attendance 14 days or more prior to the training commencement date.
No refunds will be made 14 days or less to the training commencement date. However, participants who are unable to attend may opt to attend a similar training at a later date, or send a substitute participant provided the participation criteria have been met.
Please Note: The program content shown here is for guidance purposes only. Our continuous course improvement process may lead to changes in topics and course structure.
If you are also interested in learning this course for free, why don't you find out more about our new referral program.
For further inquiries, email us at [email protected] or contact us on ( +254 ) 715 077 817 (Kenya) , +254 (020) 211 3814 (Kenya) or ( +250 ) 789 621 067 ( Rwanda )
Best Regards,
Indepth Research Services