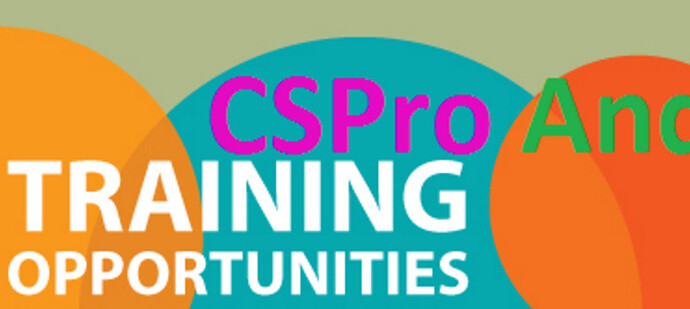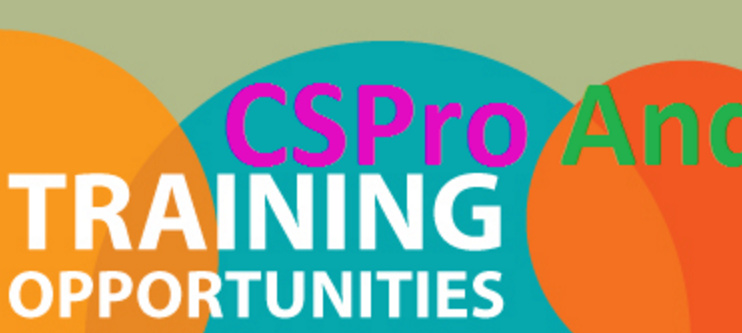 INTRODUCTION
The data processing is responsible for manual editing and coding of questionnaires, data entry, computer editing and tabulation of products like the population database for all Surveys and Censuses. The data processing division has established its editing, coding and data entry in different spaces of place.
The Census and Survey Processing System (CSPro) is a tool for entering, editing, tabulating and disseminating data from surveys and censuses. This training is very practical consisting of demonstrations, practical exercises, and tests.
COURSE OBJECTIVES
Participants will learn;
How to create the data dictionary, data entry screen and how to program checks and skips.
How data is stored in the system
Add, modify, verify and view cases (questionnaires).
Identify and report structure, value, and consistency errors in questionnaire data.
Produce tables
Define simple or complex hierarchical file organization.
Define hierarchical levels, identification items, records, items (fields or variables), value sets (categories of values), and values.
Export selected data variables to delimited (tab, comma, semicolon), SAS, SPSS, Stata, R, or CSPro formatted data files.
KEY TAKEAWAYS
Installation of CSpro
CSPro General Concepts
Dictionary Concepts and Fundamentals
Creating Dictionary**
Identification Items**
Adding and Naming Dictionary Elements
Levels, Records (Adding and Modifying)
Item/Item Representations/Subitems
Value Set/Special Values
Modifying the Dictionary elements
Creating Data Entry Application
Generating Data Entry Forms
Data entry Tree
Planning a Data Entry Operation
Operator and System Controlled Modes
Operator-Controlled Mode
System-Controlled Mode
Running Data Entry Application
Selecting a Tabulation Application to Run
Defining File Associations
Table viewer
Formatting tables
Export selected data variables to other formats (SPSS, Stata, Excel etc.)
HOW TO REGISTER ONLINE
To register online to book your spot, click on this link Online Registration Form
CUSTOMIZED TRAINING
This training can also be customized for your institution upon request. You can have it delivered your preferred location.
For further inquiries, please contact us on the details below:
Tel: +254 (0) 739167709.
Email: [email protected]
Office Location: Utumishi Co-op Hse, Mamlaka rd, Off Nyerere Rd, Nairobi