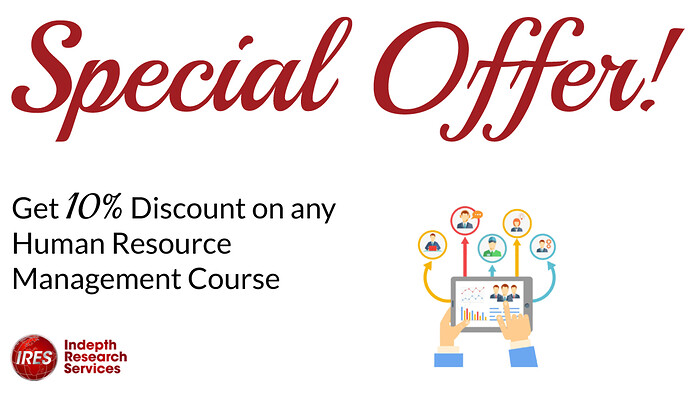 Dear all,
Warm greetings for the day!
Indepth Research Services would like to invite you to take part in our upcoming trainings on Human Resource Management at Indepth Research Services training facilities, in Kenya.
Reserve your slot here
Every professional aspires to grow in their career. One of the ways to do that is to take short courses in your area of profession. Taking extra courses that build your soft and hard skills is a great way to ensure growth in your career and it also gives you an advantage when it comes to job hunting. For HR professionals, when it's time to move on to the next phase of your career, experience alone won't win over employers. Even though recruiters do look at your experience, they want to see more and this is where Human resources short courses certifications come in handy.
Unbelievable End of Year Offers!!!
As IRES, we care about you and as the end year comes we have exciting offers for just you.
For every group that has 5 participants and above you get a 10% discount
Free end of year tour within your training location which is applicable to both individual and group participants. Click to see the exciting location and activities
Shopping Vouchers
Free airport shuttle for a group of 5 people and above
Discount on selected hotels
Best regards,