Dear Colleagues,
Learn how to improve the effectiveness of Monitoring and Evaluation (M&E) of Food Security and Nutrition programs through identifying and disseminating successful methods, tools and practices.
Achieve better results by strengthening your competence in the designing, monitoring, and evaluation of FSN programs.
This course is focused on fulfilling one of your most pressing challenges and needs right now.
Reserve your slot NOW- https://bit.ly/2MrnMWx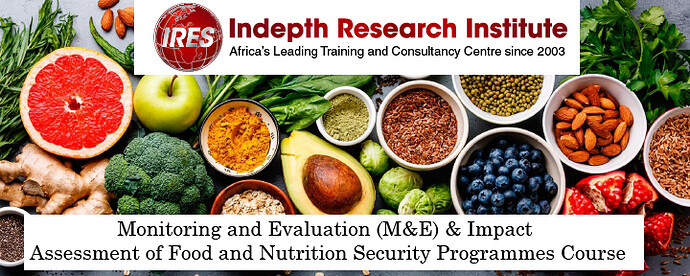 Reserve your slot NOW- https://bit.ly/2MrnMWx
Kind regards,